by Dave on Feb.06, 2012, under Actual RIA info, Adobe AIR, Adobe Flex, Apple, Coolness, iOS, Mobile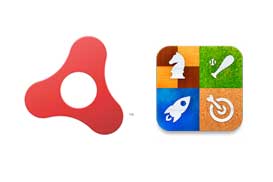 In part one of this series, you created the Actionscript 3 library, Objective C static library and wrapped it all together in a beauteous Adobe Native Extension (ANE) for use in your Flash mobile app. By now, you're able to connect to Apple's Game Center, but you don't know it yet. This post will will show you how to make use of your ANE to invoke the loginUser, showLeader, and showAchievements methods in your native library.
At this point, you should have created the BazingaANE.ane (or whatever you named yours) and you're ready to use it in your app.
The full code is located here on Github.
5 Comments
:achievements, adobe air, adobe native extensions, Apple, flash, flex, game center, ios, leader board, xcode
more...